There was a time when only regular SEO made sense but over the years, local search engine optimization has gained prominence over the national level search engine optimization. This is due to the fact that most adults carry a smartphone these days and in most cases, smartphones are used for finding local businesses. Also, even if the business is not selling their product or service online, they usually get a lot of traffic from local search results as customers visit the stores they discover on the search engine result pages.
In simple terms, local businesses can generate a lot of additional revenue by investing in local search engine optimization services. However, local search engine optimization is a lot different from regular search engine optimization as different factors are used by Google to rank websites for local searches as compared to regular searches. In this article, you will discover various factors that are used by Google to rank websites in the local search results.
There are several categories of signals that affect rankings in local search results. Some of these categories include on page signals, link signals, external location signals, My Business signals, review signals as well as social signals among other things. While it's true that a number of other factors play a part in local results but on page optimization as well as links from other domains still play a role.
First and foremost, you should begin by claiming the My Business page on Google. Claiming the page is easy. Just search online and navigate to the form where you need to claim your business page. There are some guides available online that clearly explain what you need to do to correctly fill up the application form and claim your business page. It is also important that you provide all the necessary information in order to get the most out of your Google My Business page.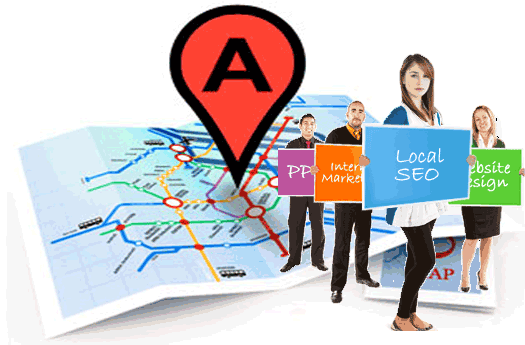 Choosing the correct category is extremely important for your business as listing your business in the wrong category will not only not provide any boost for your business website but it will also negatively affect your search rankings as user behavior is a very important factor in local search results. In addition, do not forget to provide a long and unique description for your business.
You will also need to add a local phone number as well as the business address. Make sure the address you provide on this page is the same as on your website as well as in the local directories. It is also recommended to add as many high-quality images of your business as possible on this page and do not forget to add opening time and closing time.
The name, address and phone number combination is the key to rankings in local search results. Therefore, you need to ensure consistent name, address and phone number all across the web regarding your business. In case you find that the name, address and phone number combination is not consistent across the web, you may hire the services of a company that specializes in correcting these incorrect mentions.
Another important factor that plays a huge role in local search results is local reviews from various websites. In fact, local reviews on Google reviews play a very important role, but you should also focus on getting reviews on various other review services along with the local directories. One of the ways to get lots of reviews for your business is to make it easy for your customers to leave reviews. You may give them a short link that takes them directly to the review page and allows them to leave a review in a few clicks.
As far as the other factors for local SEO is concerned, it is important to add your city and region along with the relevant keyword in various important tags including the URL, title tag, H1 tag as well as various other tags. Do not forget to optimize the images with the right attributes.
Link building is also important, and you can ignore it only at your peril. However, you need to get links from local websites to rank high in the local search results. In regular SEO, your focus is on acquiring links from high authority sites, but in the case of local results, your focus should be on getting links from locally relevant websites. For instance, you should focus on getting links from local directories as well as your local chamber of commerce and other such sites. Also, you need to get as many citations as possible. There are some free as well as paid tools available online that can help you get a lot of citations for your business.
Overall, there are a number of factors that affect local search results and it's hard for a business to keep on top of the factors that influence rankings in the local search results. Therefore, it is recommended to partner with an expert and reliable SEO agency specializing in local SEO to ensure high rankings in the search results. Check their experience, reviews and ratings as well as the results they have achieved for other clients before signing up.